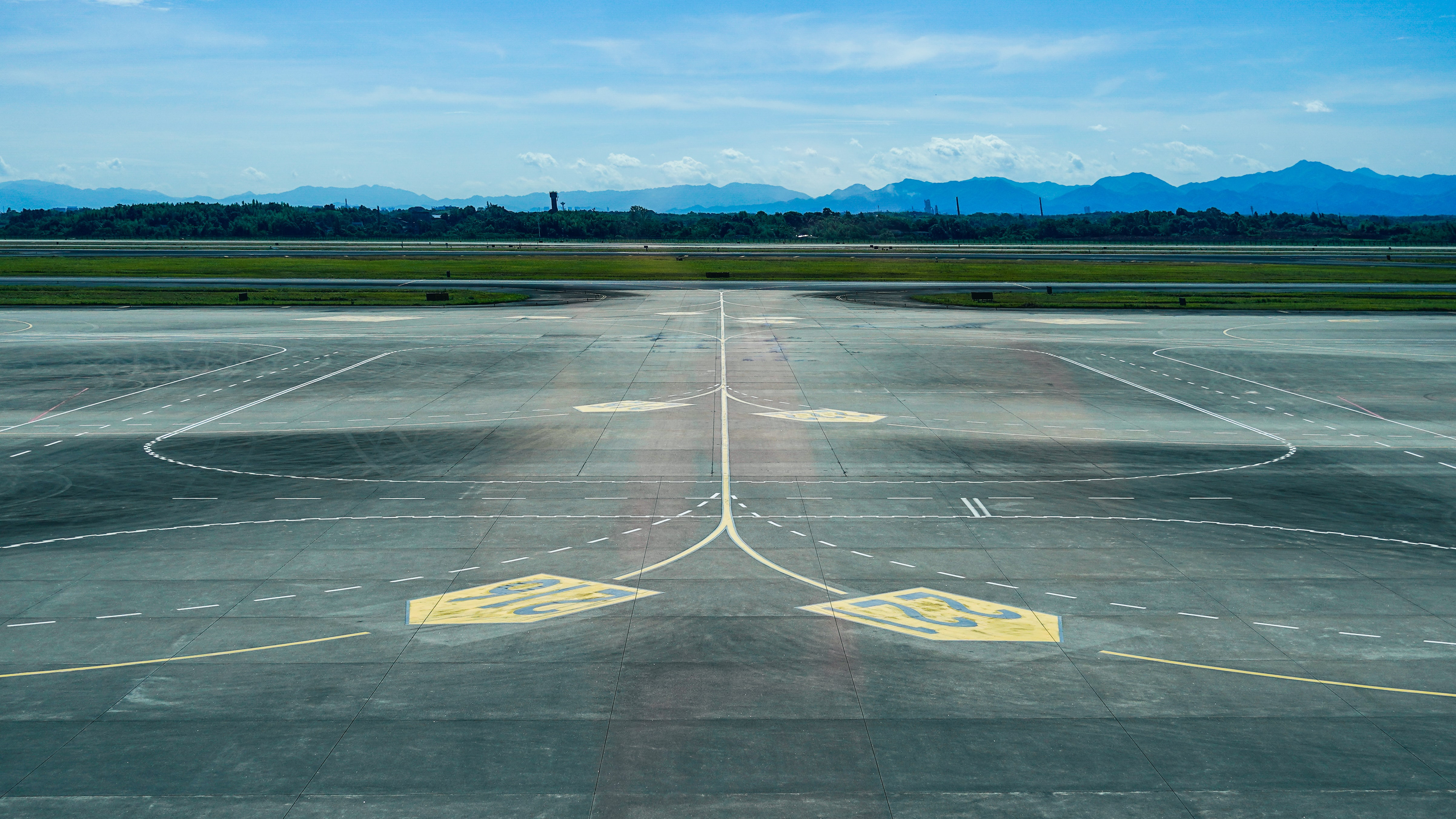 The slightest change to a meal or load plan ripples throughout the entire inflight logistics process. If unnoticed, the effects are reputationally and financially damaging as the airline scrambles to meet customers' needs with expensive consequences. However, with LimeFlight, the only fully integrated end-to-end inflight logistics solution, the impact is identified, stakeholders are notified, and customers are satisfied.
Inflight Catering Departments are expected to know everything, but that's impossible. Not only is the department responsible for understanding and forecasting consumption, but it must also manage the changes to the inflight service offering.
In the dynamic airline industry, internal and external events trigger changes to inflight service. For example: 
Consumption patterns vary with the seasons, necessitating an adjustment in offerings.
New routes and schedule modifications mean that new load and meal plans must be implemented.
Changing quarterly meal cycles.
New outstations or uplifting schedules cause different packing and uplifting locations.
And countless more reasons.
For example, suppose the cabin crew or consumption reports indicate that on all long-haul flights leaving Europe, at least three bottles of white wine remain untouched, while not enough bottles of red wine are available. Sensibly, the airline would like to eliminate this imbalance to ensure that all customers receive the wine they want while avoiding unnecessary storage and transportation costs for unused bottles. Therefore, three white wines are removed on all long-haul European flights, and four more red bottles are added.
Change Impact
This small change has implications for the entire inflight logistics process, impacting many stakeholders. Left unchecked, red wines run out faster, leaving customers without their preferred wine and forcing the airline to send an emergency shipment of wine while untouched white wine takes up valuable storage space. On the one hand, disappointed customers compromise a customer-centric approach, impact customer loyalty, and ultimately damage the airline's reputation, resulting in lost revenue. On the other hand, excessive stocks and expensive deliveries increase the cost of inflight service operations.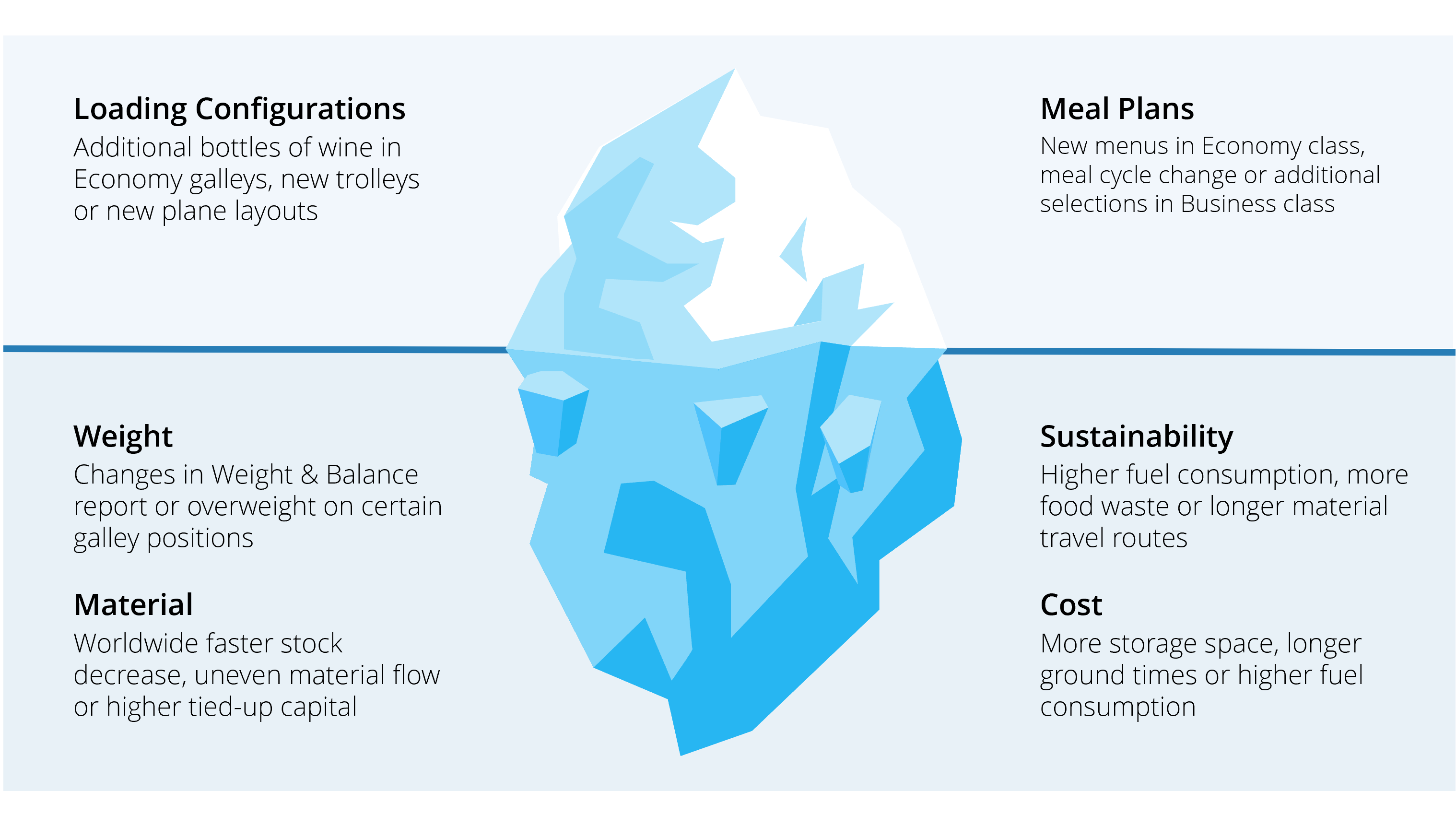 Change Impact Analysis
To mitigate against such a reputationally and financially damaging situation, a core element of LimeFlight is to intuitively implement and seamlessly communicate the planning, modification, and evaluation of changes to inflight services. This is achieved in three ways:
Checking the entire process to see where the impacts of the change are. For example, the warehousing, material flow, packing, and uplifting of goods.

Measures the impact of changes, such as an adjustment to wines affecting stock levels, weight reports, rate of consumption, and the load plans.

Communicates to all affected stakeholders. Once notified, stakeholders log into LimeFlight and view the change. For example, if there is a change in beverages, caterers can view new packing lists, warehouse managers can see updated run-out dates, and uplifters can observe new locations for trolleys.
Benefits of LimeFlight's Change Process
LimeFlight's change impact approach provides many benefits to airlines:
Increased passenger satisfaction as the airline can mitigate the adverse effects of change while proactively adapting to shifting customers' needs.
All changes and their downstream impact are contained in LimeFlight. By providing a single point of truth, stakeholders can be sure they see all changes and their effects in a single place.
Because the changes are well planned and communicated, stakeholders and the airline avoid costly mistakes, such as emergency deliveries of supplies or running out of stock.
Allows catering departments to make changes and gives them confidence that negative impacts will be mitigated.
Better cost transparency, as the airline can immediately see the financial impact of changes.
Better informed decision-making to optimize benefits and mitigate the impact of change before it occurs.
Any change in inflight services, no matter how small, has an impact that extends beyond the airline to stakeholders throughout the end-to-end process. It is absurd to expect the Catering Department to recognize or capture the effects of changes on operations without appropriate triggers, communication tools, and outputs. LimeFlight provides a global and interdependent process that allows for the controlled implementation of changes, with the airline aware of the impact on the entire supply chain so that inflight service offerings can be optimized more quickly without negatively impacting the customer experience.
Are you aware of the impact of changes to your inflight service offering? Get in touch.